About
Larkin's Hill Farm is a family run traditional mixed farm located in the picturesque village of Puckane, Nenagh, Co. Tipperary.
Larkin's Hill Farm  grows their produce on some of the best soil Ireland has to offer with lands situated beside the beautiful Lough Derg. This fertile land allows them to grow their food naturally creating highly nutritious produce.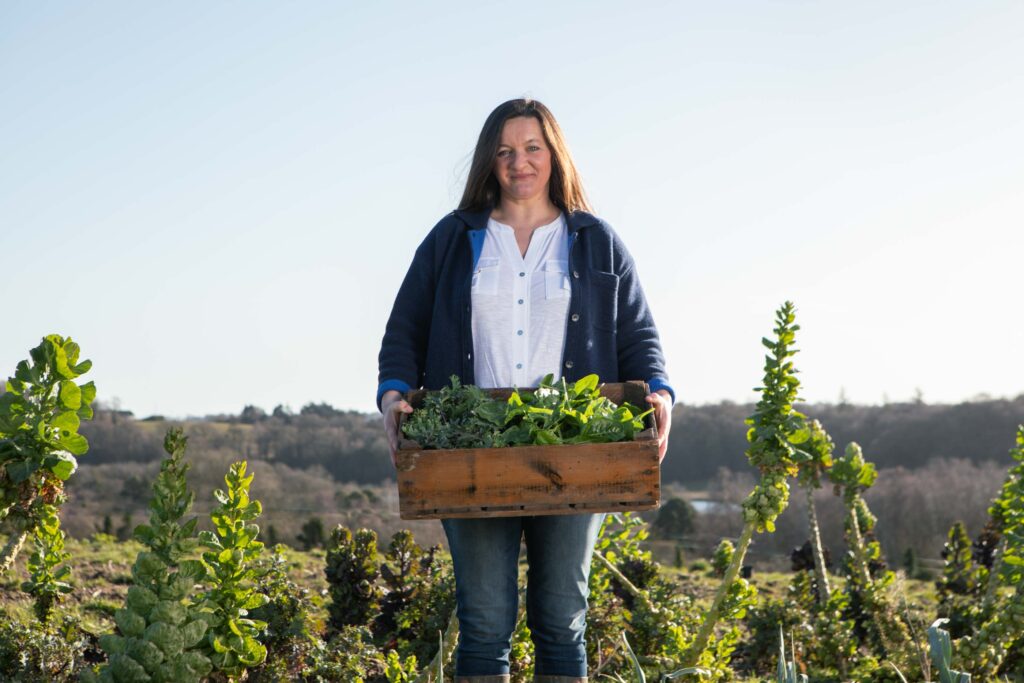 The Hogan family have tended to this land for generations but it was through meeting Una Wycherley as a trained horticulturist with an apprenticeship in organic farming that Larkin's Hill Farm became the brand it is today. Una has a keen interest in nutrition and health.
After studying Complementary Health Therapies in Nutrition and Sports Injury at Cork College of Commerce, Una went on to study Commercial Organic Market Gardening and further towards a Masters in Organic Farming. Larkin's Hill Farm are on a mission to educate the Irish consumer on how to get the right nutrition from the simple foods we eat.
Una's mother Kitty has been a great inspiration for her as owner of one of the first female-managed, organically certified farms in Ireland through the Organic Trust. Una growing up with a deep understanding and appreciation for where and how quality food is produced. She hopes to instil this love of farming in her own daughter who is an avid helper in the day-to- day running of their growing and harvesting.
With ever increasing customer demand Una decided to apply for the SuperValu Food Academy. SuperValu were instrumental in refining Larkin's Hill Farm's offering and in helping Una and her team create a brand for the business. Getting a place on the SuperValu Food Academy was the catalyst for her to pursue her business ideas and develop strategies to bring their fresh produce to the shelves. Speaking at the launch Una said
"With the help of SuperValu, we feel so fortunate to have been supported through this process and we can now reach a wider audience with our gorgeous fresh leaves. Our mission is to make healthy eating easy and accessible for everyone. We know our production process ensures all the goodness is locked in and cannot wait to share our produce with SuperValu customers."
The Larkin's Hill Farm brand prides itself on locally grown food and provenance, with principles of care and respect for the soil, plants and people, where it comes from and how it is produced is fundamental to our way of life.
"It is comforting to think that our farming practices are playing a small part by keeping food sources local and using farming methods that care for our customers and the environment."
We have exciting plans for Larkin's Hill Farm and hope to create a micro-enterprise, offering open days and tours to SuperValu customers and local schools, having an on-site kitchen where pop up chefs can create amazing meals using fresh produce directly from the land. To find out more about Larkin's Hill Farm and their growing business or to organise a farm visit you can follow them on Facebook and Instagram @larkinshillfarm.